Magnus Consulting Sdn. Bhd.
Magnus Consulting Sdn. Bhd. is the local associate of Magnus Technology from the Netherlands. Magnus Consulting Malaysia was established on the 1st of September 2009 to serve Magnus clients in the Asia Pacific region.

Magnus Consulting Malaysia is an independent consulting firm specialized in the design and implementation of business and technology solutions through which companies are able to take tangible steps in realizing their vision.

Committed to delivering results, we work in partnership with our clients to help them improve their business. We provide deep industry expertise and proven experience in business processes and IT solutions. Our commitment to our clients is that we do whatever is necessary to achieve the targeted goals e.g. business improvement or change. We create completely tailor-made solutions to cater for all our clients' requirements.

Through our office in the Netherlands – which started operations in 1989 – we have access to global knowledge and resources that can be accessed and assigned to our projects at any time. Our delivery capability is depicted in our slogan, "We always deliver to promise".
Our Business Practice
Our philosophy is quite simple – we believe that results count and we like to be measured in accordance with the results that we achieve. We are committed to ensuring that the agreed results are delivered on time and within budget.

In more than two decades of existence, Magnus Technology in the Netherlands has reached an unparalleled level in successfully delivered projects. Our track record speaks for itself: 95% of all our projects have been completed on time and within budget (the industry average is around 50%).
Client satisfaction is the driving force behind everything that we do as we strive to make every client a reference.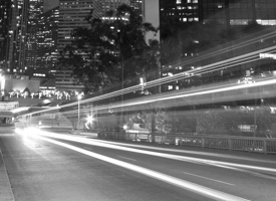 Overall, Magnus's success has been built on the following:
Complete service offering that is fully customized to our customer needs
Acknowledgement and appreciation of each customer's individual uniqueness, needs and culture
Broad range of in depth industry expertise
Growing long term relationships with each customer
Flexibility in our implementation approach
In-house developed holistic methodology and workbench (Magian©)
Highly knowledgeable and experienced staff.